Shopping Cart
Your Cart is Empty
There was an error with PayPal
Click here to try again
Thank you for your business!
You should be receiving an order confirmation from Paypal shortly.
Exit Shopping Cart
Tara Sood Fine Art - Fiber and Book Studio
I've jumped into a new pond!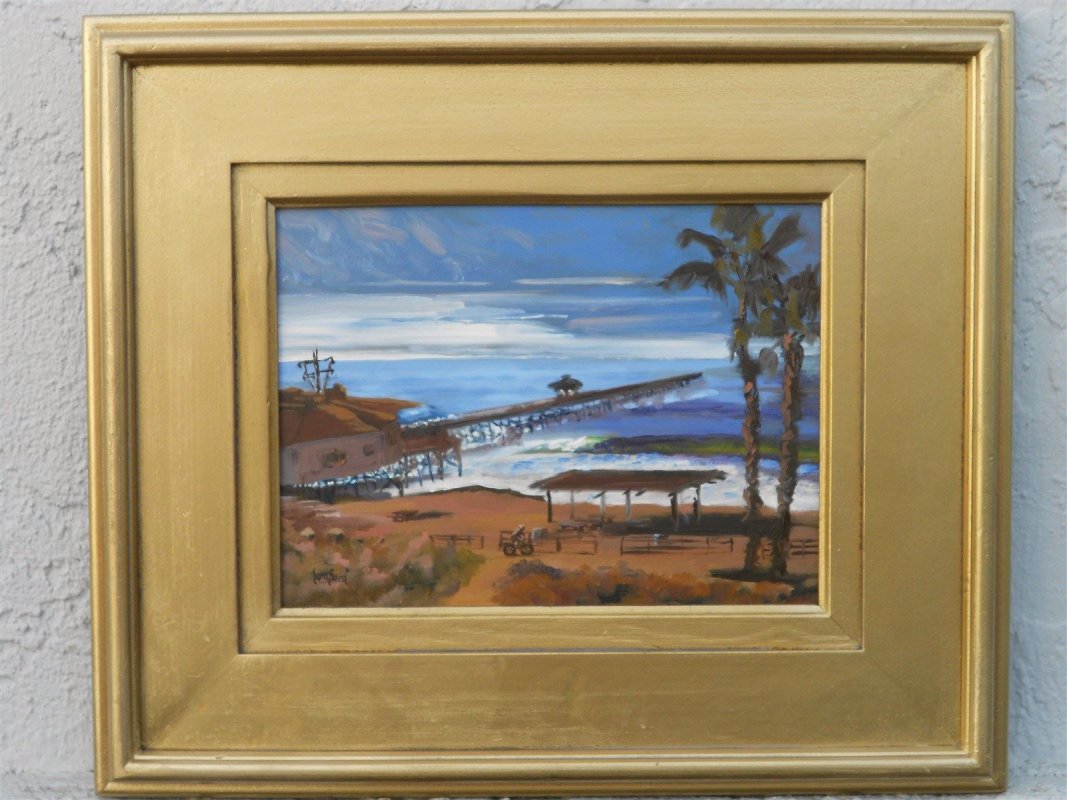 Yep!  Or 'opened a new page'...I received a commission to do a painting of the pier for a lady to donate to an auction.  My first commission!  Yay!  This was last week and I wanted to do it 'en plein air'.  And of course the two days I could get outside - it RAINED!   I had taken a great photo of the pier the week before so used that photo to produce this painting.  The lady and her daughter liked the painting so I am satisfied.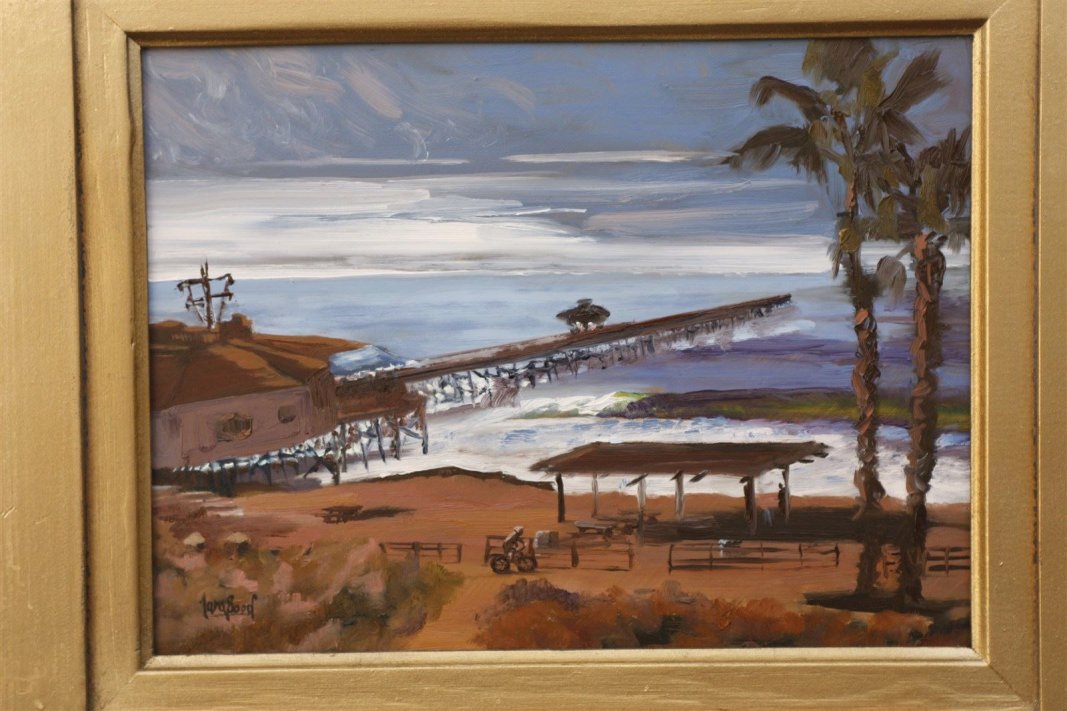 Upcoming Exhibitions
Three upcoming shows will begin next week that will include some of my art. 
San Clemente Art Gallery will have their Winter Judged Show for view starting next week.  Two of my pieces will be there: 'Reminiscing' and 'An Impromptu Birdbath'. 
The Southern California Plein Air Painter's Association will begin their 'Best of the Best' show at the Newport Beach gallery (located next door to the Nautical Museum).  Two of my pieces were juried into that show:
A Southern California Christmas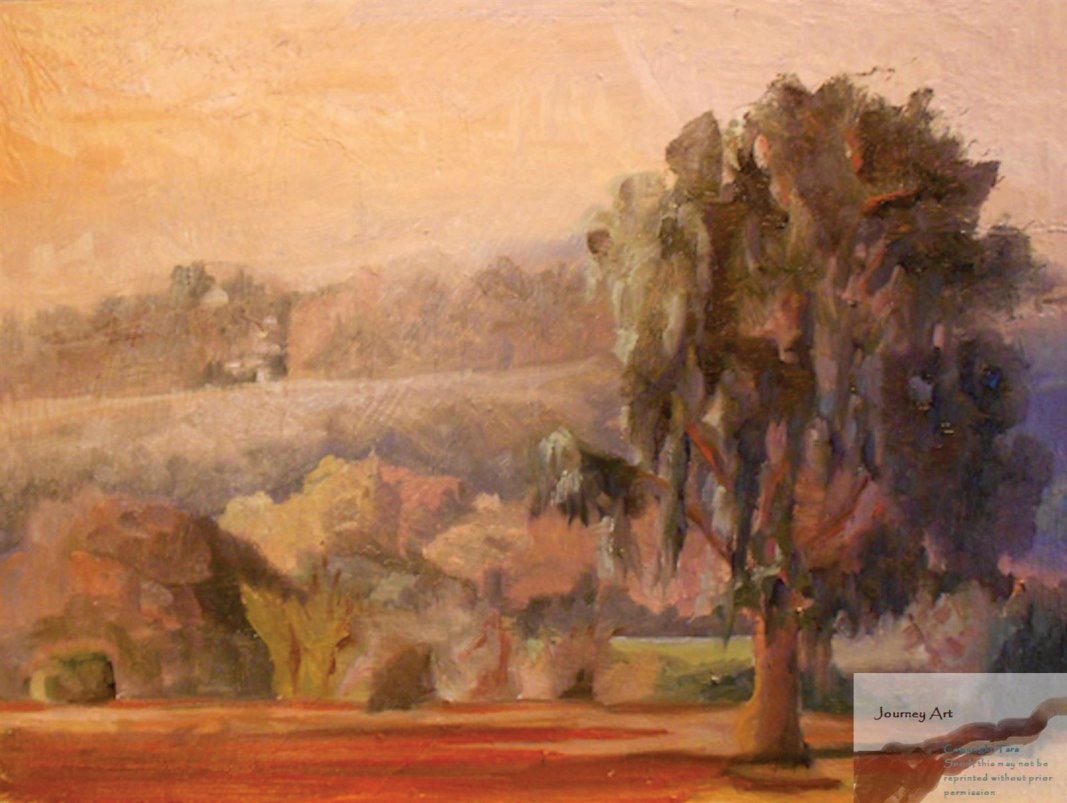 and 'Time to Come In, Newport Bay'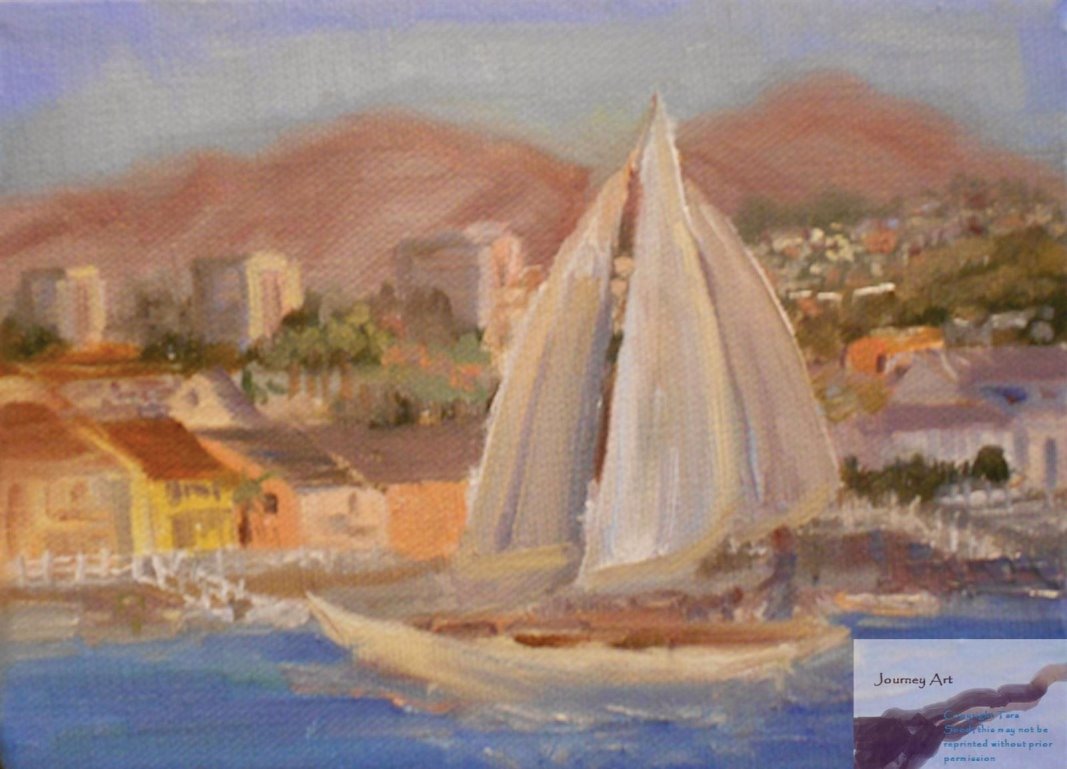 these were both done 'En Plein Air' which means on location.  The first took about 4 hours spread over two days and the second took 2 hours in one day. 
The third exhibition is the California Art Clubs: 'Iconic California' show at the Altadena Town and Country Club.  The reception for the show will be January 29th from about 4 to 6pm.  I had one piece juried into this show, which was my next goal: to have a piece accepted into a CAC show.  =)  The piece is: Antiques and Fried Eggs. All of the pieces will be for sale through the duration of the shows!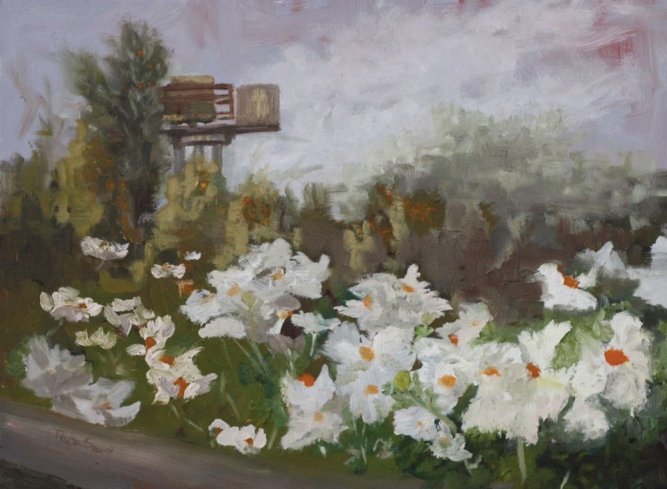 Hello Everyone! 
It has been a while since I've been on here...I've been PAINTING!  Merry Christmas and Happy Holidays.  We will be heading to the mountains of Virginia this Christmas to visit my grandparents...so expect some painting from there.  Your comments are most welcome and I'd love to hear from you!  Tell me what you are up to as well.
Title: Antiques and Fried Eggs (The Orange Grove, Santiago Oaks Regional Park, Irvine, CA)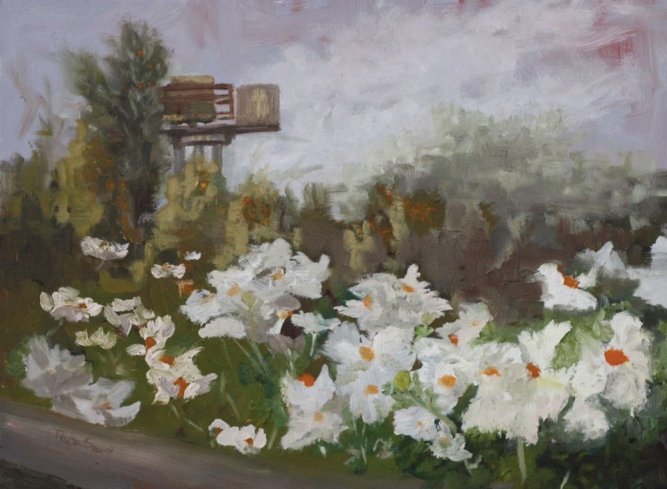 Title: Expanse (Dubois, WY) - currently in show and available for sale at the Randy Higbee Gallery, Costa Mesa, CA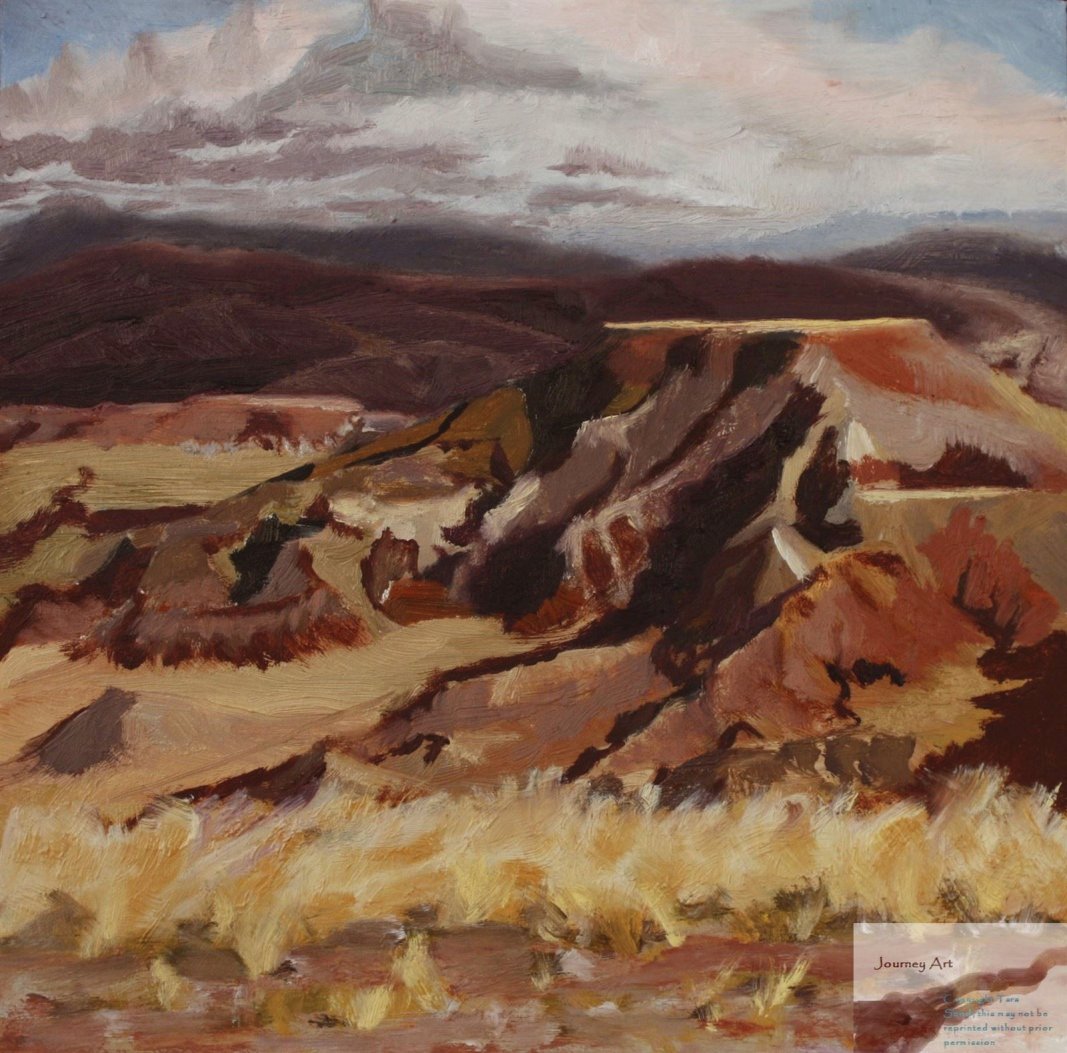 Title: Fresh Air, Horse Creek Road, WY - currently in show at the Randy Higbee Gallery, Costa Mesa, CA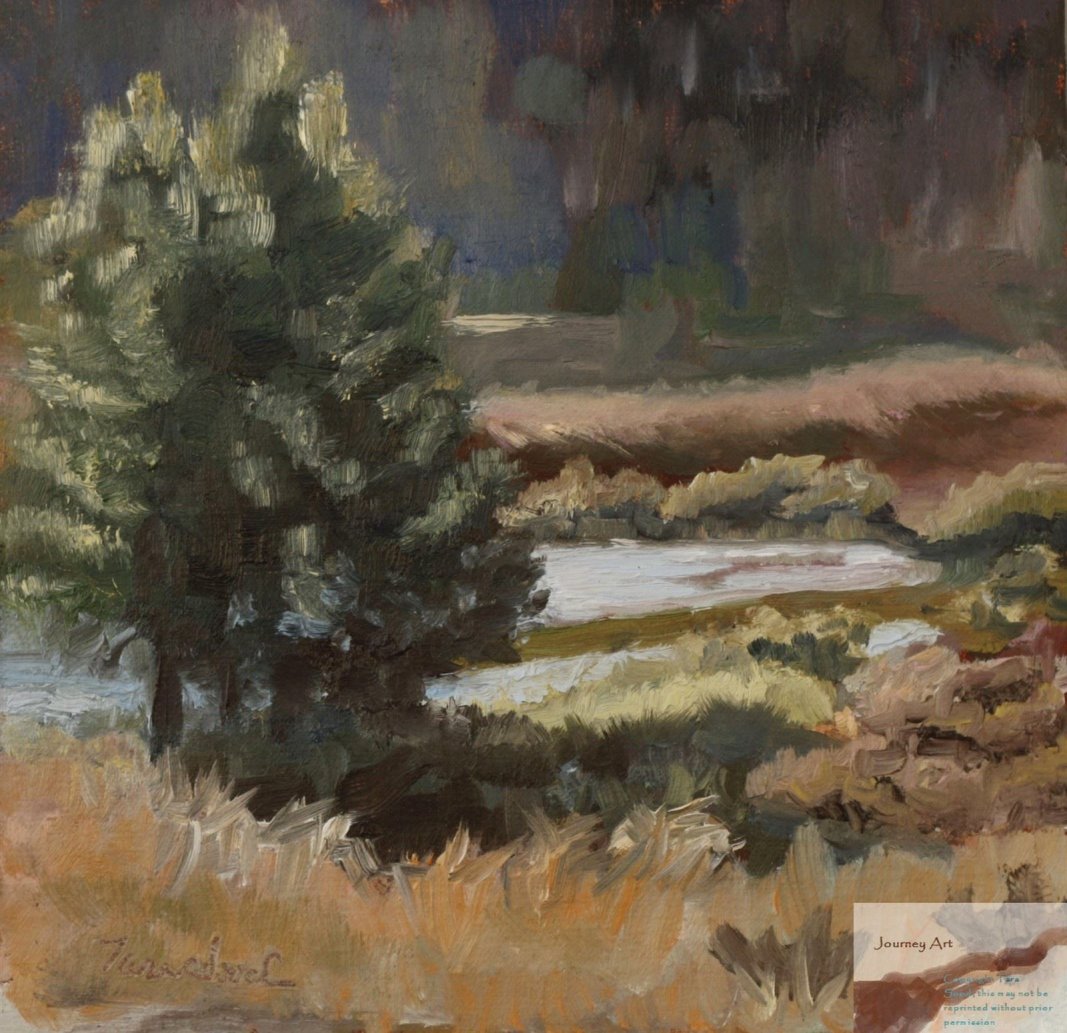 Birdbath
Hello All!  As you may be wondering I had the pleasure of painting a birdbath recently.  But, this is a little different, I call this, 'The Impromptu Birdbath":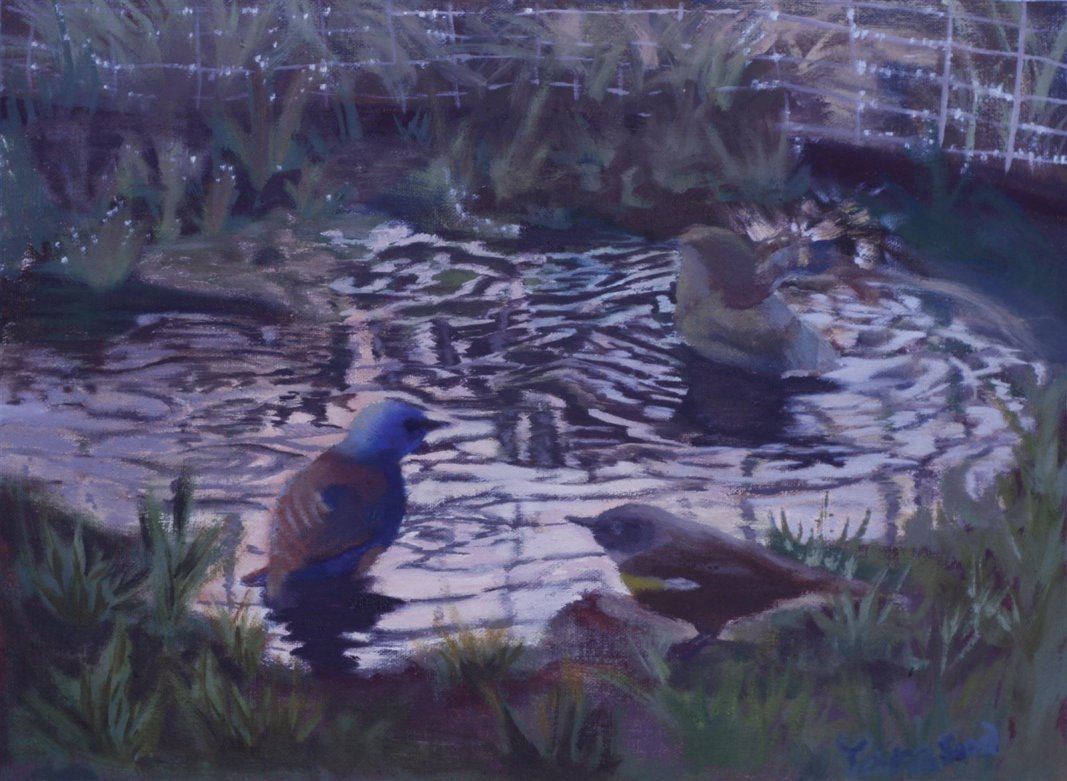 Also, two things new this month, I will be giving 10% of all sales through November 30 to Potters Field Ranch.  I will be working this month to get a page on my website for organizations that I will be giving to. 
Secondly, please enjoy 15% off your total purchase through October 31st for our fall sale!  Just enter code FALL15 in the comments section. 
A fabulous week in Wyoming with SKB Foundation workshop
That week ended on September 20 and what a week it was of fabulous scenery and wonderfully master artist instructors to study with.  I spent most of my time with Dawn Whitelaw learning more and more about Plein Air painting.  I will share some of those tips in my upcoming postings.  For now, here are two of my paintings from that week:
Wyoming Mountains, Double Cabins - by Tara Sood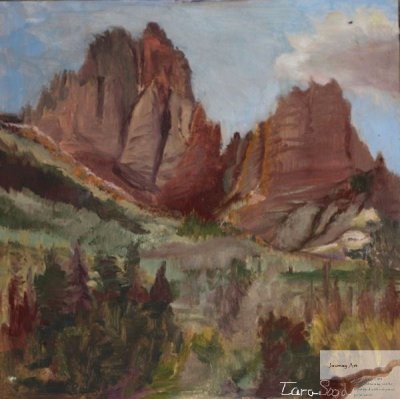 Mountain Rhythm, September 2011 - by Tara Sood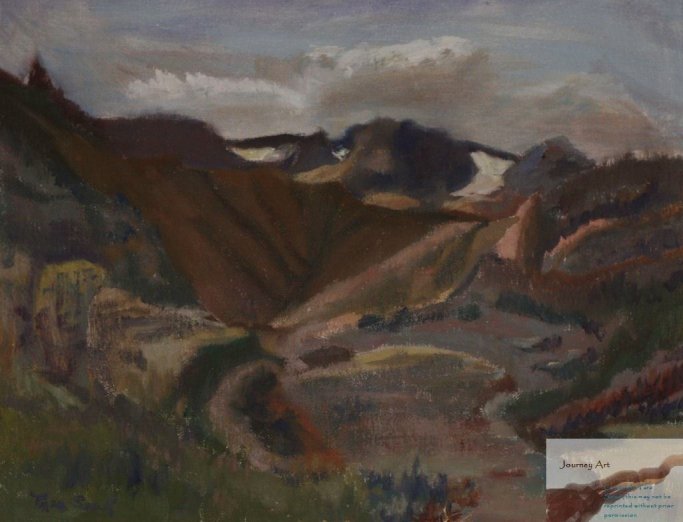 0

/